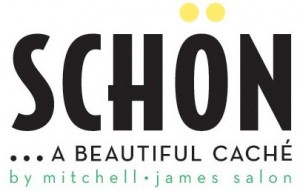 Join us for Happy Hour at SCHÖN on the Boulevard on Friday, May 29 from 5:30pm-9pm. Drop in when you can and stay as long as you like to eat, drink, and mingle.
Please enjoy complimentary hors d'oeuvres, beverages (wine, beer, and soda), and desserts as you shop and visit with some of SCHÖN's featured artists from the St. Louis Area. Wares may include wall art, jewelry, photography, bath products, candles, hair items, estate pieces, glassware, statues, handbags, children's books, etc. Visit SCHÖN on Facebook for photos of their many beautiful offerings.
Suggested minimum donation is $10.00 upon arrival. Additional donations are welcome. All donations benefit Stray Haven Rescue.
RSVP by the end of business hours on Thursday May 28, 2015. Everyone who RSVPs early will receive a gift bag and their name entered into a drawing valued at over $140 courtesy of SCHÖN's sister store, Mitchell James Salon.
You may RSVP by calling 314-726-6909 or emailing schonbymj@gmail.com.
SCHÖN | 30 The Boulevard | St. Louis MO, 63117 | 314-726-6909