Did you know that some employers will match charitable contributions to 501(c)3 nonprofit organizations dollar for dollar? Some will even contribute money based on volunteer hours! Boeing, Monsanto, Dell, and hundreds of other companies participate in a donation matching program. Please ask your employer!
Click here for a list of companies and their programs.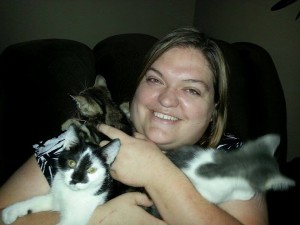 Foster mom Tasha puts in a lot of hours caring for kittens, going to the vet and adoption events, etc. As a Boeing employee, she is able to submit her volunteer hours and earned Stray Haven Rescue $2500 for the first two quarters of 2015.