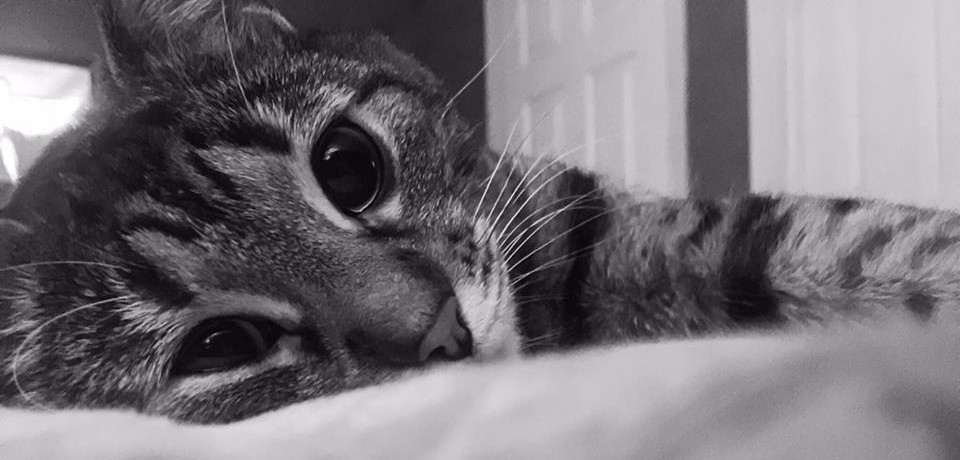 Bunny, the Cat with a Big Purrrrsonality
Bunny was adopted into my little family almost 2 years ago and could not imagine my life without her. No one really knows how Bunny ended up at a local kill shelter but was soon rescued by her extended family, the Stray Haven family. Bunny was a girl without a name so the Stray Haven family named her Bunny because of her super power, incredibly soft fur.
The first time this little purr monster strutted up to me at her Aunt Shannon's place, I knew right then that I would end up being her forever momma. She stole my heart with her big brown eyes, loud purr and "bunny" soft fur. I immediately agreed to enter the "Foster to adopt" program with her because I wanted to see how much she'd love her new little brother, Pumpkin the cat. She was not happy at first, having to share momma's love with Pumpkin but she eventually accepted him as her brother. After that weekend, she was officially made a part of the Smith family.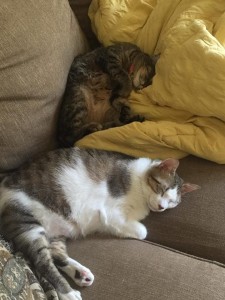 Bunny is playful and full of energy. At 4 years old, she still is a kitten at heart. She loves company and will make everyone feel welcome when they visit with purrs and cat fur on your clothes. When momma uses the computer, she tries to help by wiping her paws on the screen or laying on the keyboard. You wouldn't believe it unless you saw if with your own eyes but she is very much a lap cat. She loves cuddling and giving love head butts when you're sleeping. She knows when you've had a bad day and need a hug and some love.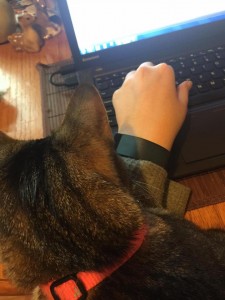 Though Bunny had a rough beginning, she was given a second chance at life and enjoys it to the fullest with her new momma and little brother.
~ Cassi S.