---
Grant Writer
Christine has her Bachelor's in Social Work from UM – St. Louis, along with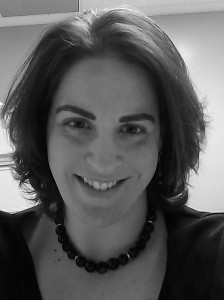 a Trauma Studies Certificate, and her Master's in Social Work from St. Louis University. Christine and has been working in nonprofit management since 2002. She began her nonprofit career with Legal Advocates for Abused Women, doing a combination of direct service, program development, community building and grant-writing and eventually became the Executive Director of the organization. In 2012, Christine led the agency through a merger with the Crime Victim Advocacy Center and currently serves as the Vice President of Development and Operations for the combined entity. Christine also spent 18 months in the healthcare field, managing grants at a local hospital and serving various agencies on a contract basis. Christine is Online Faculty at University of Phoenix and St. Louis Community College – Harrison Education Center. Christine is an avid Blues fan and enjoys spending time with cats and those who love them.
---
Director of Marketing and Media Communications
Shannon is the proud mother of special needs cats. Her passions include feline nutrition, feline retrovirus testing, and feline urinary health, and she welcomes inquiries on these subjects and any and all things cats. She began her rescue career in 2012 and has worked with several rescue groups and no-kill shelters in the St. Louis and St. Charles areas. Shannon has a Master of Arts in Theatre (plus 30 additional hours in education) and is a certified secondary education speech/theatre teacher. She currently works in alternative education with at-risk youth.
---
Creative Director/Webmaster
After adopting her first cat in 2002, Becca was smitten with rescue animals. In 2007 she began rescue work as a foster for the APA (with much support and help from her husband with bottle feeding). After a break to start a family, she switched from a full-time career as a graphic designer/web designer to freelance, giving her more time to devote to family, a second career in breastfeeding support, and rescue work. Becca is also a technical adviser and volunteer driver for Imagine Home (a long-distance volunteer feline transport organization) and a volunteer driver for local rescues. Other interests include jewelry design, amateur photography and kayaking.
---
Executive Director
Dawn became involved in rescue as a foster in 2006. Dawn is an official court reporter for a judge in the City of St. Louis and has served on the board of the Missouri Court Reporters Association as President. She has also served as the President of the Richmond Heights Garden Club and on the Board of the Friends of the Richmond Heights Memorial Library.
---
Facilities Manager
Mark is a self-employed contractor. He is owned by three cats and is currently fostering many cats and kittens. His passion, besides animals, is antiques.
Save